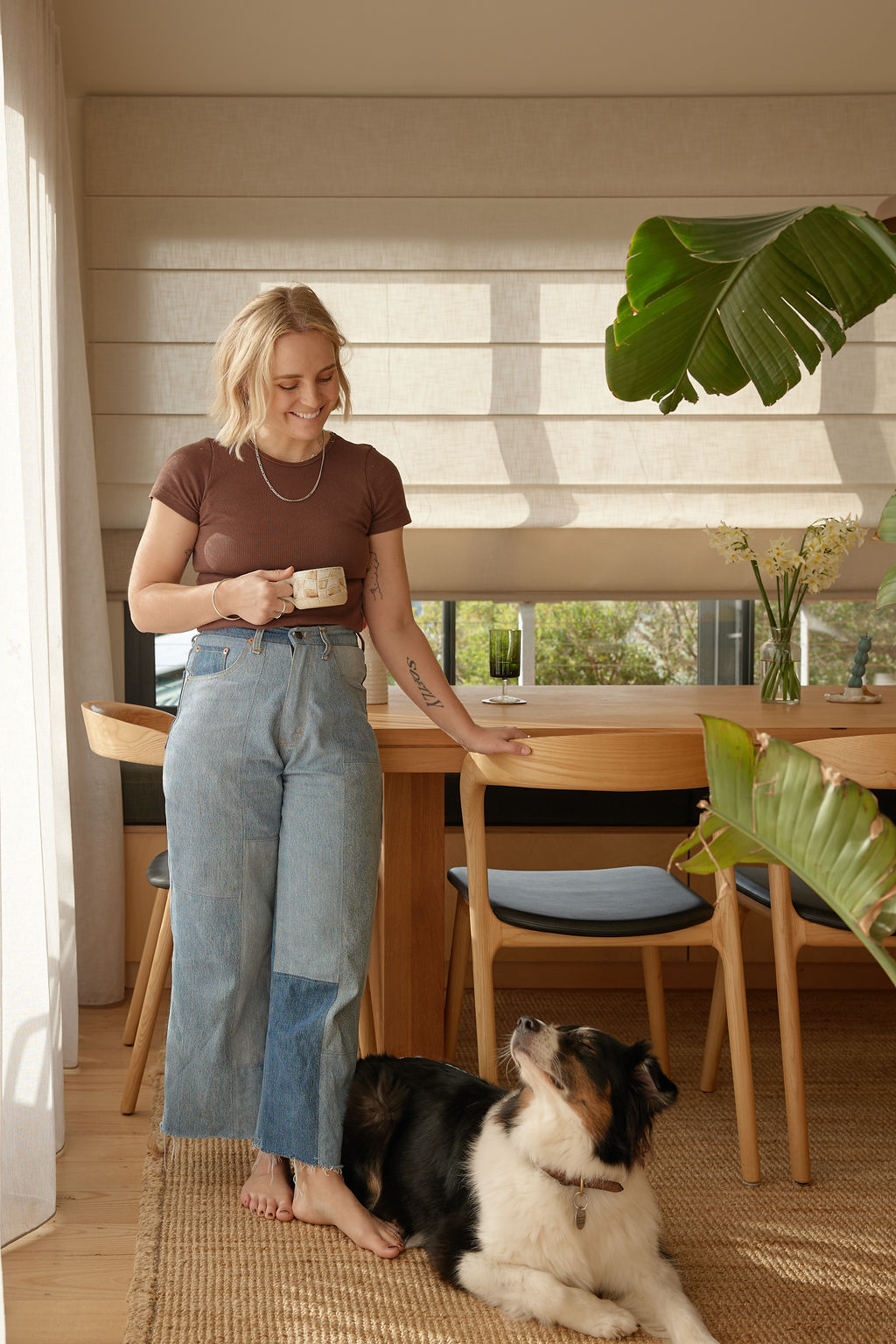 Anna is a part-time ceramicist, trauma-informed yoga and somatics facilitor and Senior Manager for the Victorian Environment Department.
Working in her coastal home in Sandy Point (Bunurong, Boon Wurrung & Gunaikurnai Country), Anna creates simple and functional pieces to be used daily.
Each piece is shaped on the wheel or by hand and will vary slightly in size and form.
Anna uses her creative practices of ceramics and yoga as an opportunity for creativity, self inquiry and adaptability. She has a deep love for the natural environment, the ocean and the outdoors.
She considers her ceramic and yoga practice both vital to her mental, physical and spiritual well-being.

Anna also has a deep interest in canine behaviour and dog training focused on developing a deeper understanding of dog behaviour, meeting their needs and using evidence-based and humane methods to support the human-canine relationship.